AND THE WINNER IS...
FELICIA SKOG
NORWEGIAN
__woods__Det er det jeg ønsker at mine døtre skal få prentet inn i margen. Jeg har vært arbeidsufør i 10 år. Siden jeg gikk gravid med yngste. Jeg har prøvd og prøvd igjen å stable helsen på beina, og nå er jeg endelig en plass hvor det går bra. Hvor jeg tror jeg kan bli helt frisk. Å bo en plass for å være aktiv i naturen, og ikke orke gå ut engang- det føles ganske tomt og meningsløst. Nå kommer jeg meg ut, og kan følge opp livet etterpå. Jeg har kommet meg gjennom en mediyogautdannelse, og er i gang med medisins grunnfag. Jeg har begynt å jobbe på en café i Hemsedals koseligste skisenter, solheisen. Alt begynner å bli skikkelig bra. Tungsinnet har forsvunnet som dugg for solen. Beinet og nervene er med på leken igjen, etter å ha knekt lårbeinet da jeg kjørte inn i et tre på snowboard. Livet er generelt helt supert! Så jeg trenger egentlig ikke noe mer, men jeg syns det hadde vært skikkelig gøy å reise til Lofoten da. Som en ekstra klapp på skulderen. @martiesag @jessicaskolde@mignisse @siviwonder @hanneaarsnes
ENGLISH
__woods__That's what I want my daughters to get into the margin. I have been working for 10 years. Since I went pregnant with the youngest. I have tried and tried again to stabilize my bones, and now I'm finally a place where it goes well. Where I think I can get well. Living a place to be active in nature, and not hurry go out sometime- it feels quite empty and pointless. Now I'm coming out and following up life afterwards. I have come through a mediocre program, and is currently in the field of medicine. I have started working at a café in Hemsedal's most cozy ski center, the sun lantern. Everything is getting really good. Tungsinnet has disappeared like dew to the sun. The leg and the nerves join the game again, after tapping the femur when I drove into a tree on snowboard. Life is generally super! So I really do not need any more, but I think it would be fun to travel to Lofoten then. As an extra pat on the shoulder. @martiesag @jessicaskolde @mignisse @siviwonder @hanneaarsnes
PRSNT LOFOTEN ADVENTURE RETREAT POWERED bY EPLEHUSET
This past month we have been running a social media contest to give away a free seat at our PRSNT retreat I Lofoten, Norway. It has been an honor (and very inspiring) to read through all the amazing, heartfelt entries. We are grateful for every single one of you, sharing positivity, deep emotions, love and community to the world. It was a process picking the winner (because to us you are all winners :) but our pick landed on one lucky lady named ?? We loved your heartfelt story and are sooooo excited to have you in Lofoten. We look forward to learning more about you and your story!
We are working closely with Eplehuset as we share similar values and outlooks on life when it comes to technology and active living. With their support we were able to give away a free seat at our Lofoten Adventure Retreat. The winner of the contest will get a full week of PRSNT experience in Lofoten, Norway, with lodging, back country guiding, meditation, yoga and all meals included.
Congratulations to:
The value of this generous prize is 22,900 NOK (about $3,000 USD), our biggest prize to date!!! In our guidelines we stated that the winner can divide this generous gift and share it with someone they want to bring to Lofoten. If you choose to do so, you will both instead get 50% off the retreat
WE jUST ADDED A FEW MORE SEATS!!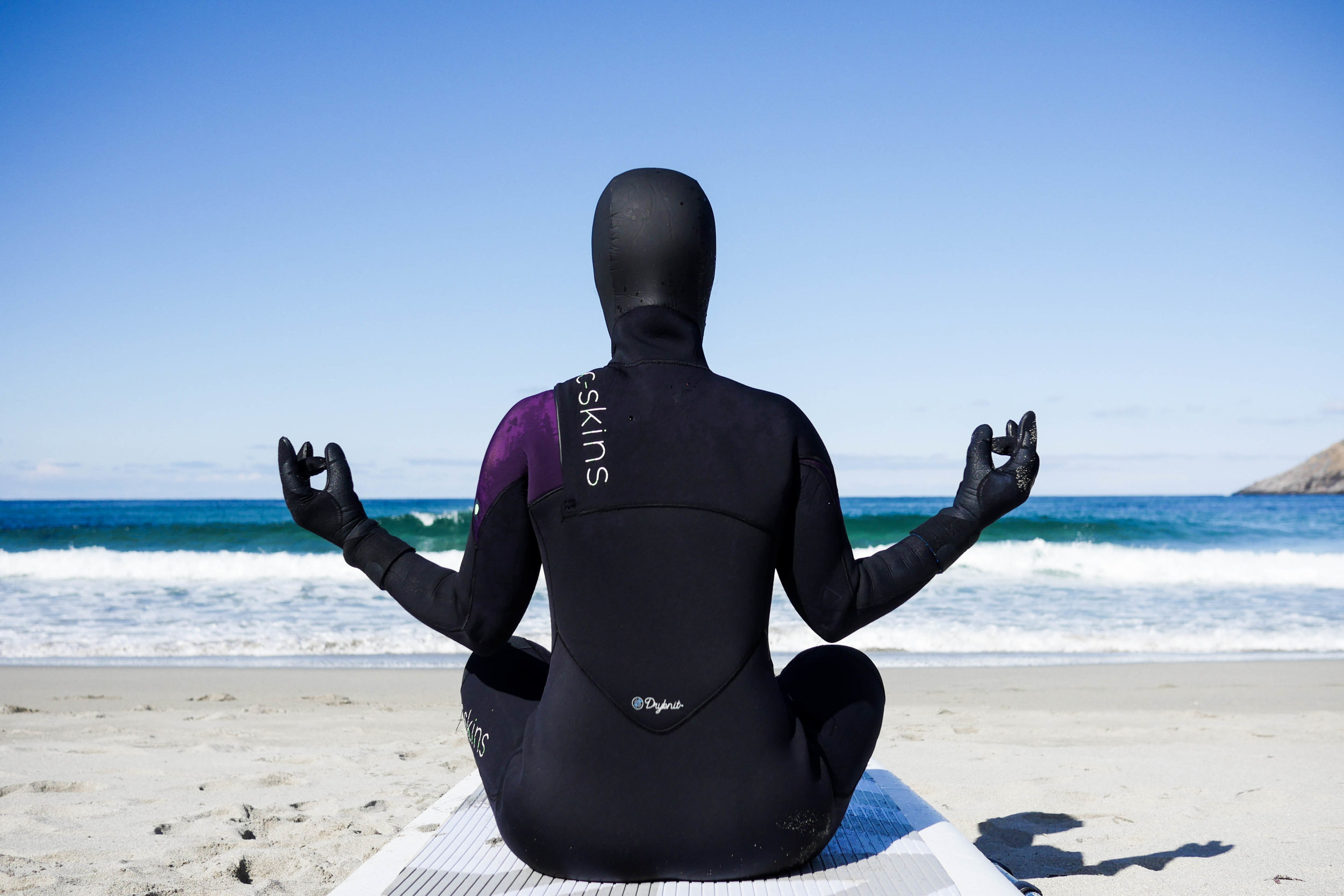 Yes, we did sell completely out of our April experience… but we decided to release 3 more seats so we get to meet more of you amazing souls. To the 10 first of you other radical ladies who participated with your heart and soul in this giveaway contest, we are gifting you with 5% discount on our LOFOTEN retreat.
Use code: PRSNT5 at check out
Note that the discount is applicable for both the April and May retreats.